Heineken
Sustainability
Heineken is brewed using wind energy and solar energy, with sustainably farmed  barley, and Heineken packaging is made from fully recyclable, reusable, and/or returnable materials. We recently collaborated with Publicis to find a unique way to communicate the brand's sustainability efforts.
Avoiding all cliches of sunsets, barley fields and wind turbines, we focused on using Heineken's iconic green bottle as the centrepiece to communicate each sustainability topic in a more abstract, bold, iconic and sophisticated way.
The result – A modular set of motion & static visuals which were used  as the main visual elements of a global campaign to communicate the green actions that Heineken is doing to be a little greener every day.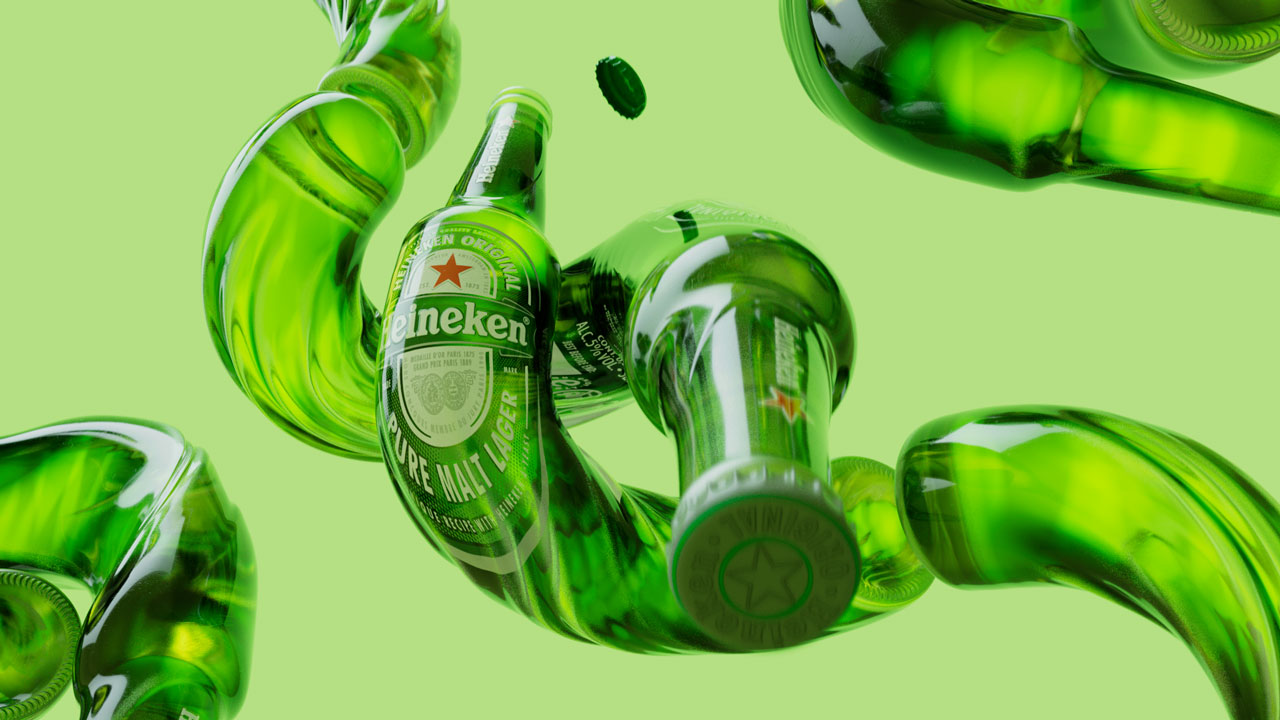 Credits
Client – Heineken
Agency – Publicis
Designed, directed & produced – FutureDeluxe
Audio – Zelig Sound