Hublot
Sang Bleu
Our latest collaboration with Hublot for the launch of the Sang Bleu timepiece.
The film explores the timepiece's unique multifaceted design whilst exploring themes of sensuality and the art of tattooing. Alongside the geometric mysticism which Maxime Plescia-Buchi's art is renowned for.
A Geometrical Natural World
Inspired by the watch's geometric form, our film is an exploration into the concepts of divine measurements and spiritual science.  We visualize these motifs – from seeing Earth's harmonics and vibrations affect minerals, to man-made geometric sculptures and monolithic architecture and sacred spaces.
Research & Design Development
During our research and development phase, we explored the use of fluid ink, inspired by sang bleu and the intricate details and textures of the Hublot watch. We created numerous tests to achieve a surreal effect where the watch appeared to be formed by abstract liquid metal.
The multifaceted design of the timepiece also served as inspiration for us to explore geometric forms that were expertly constructed with Hublot's luxurious materials. The end result created an intriguing fusion of art and technology.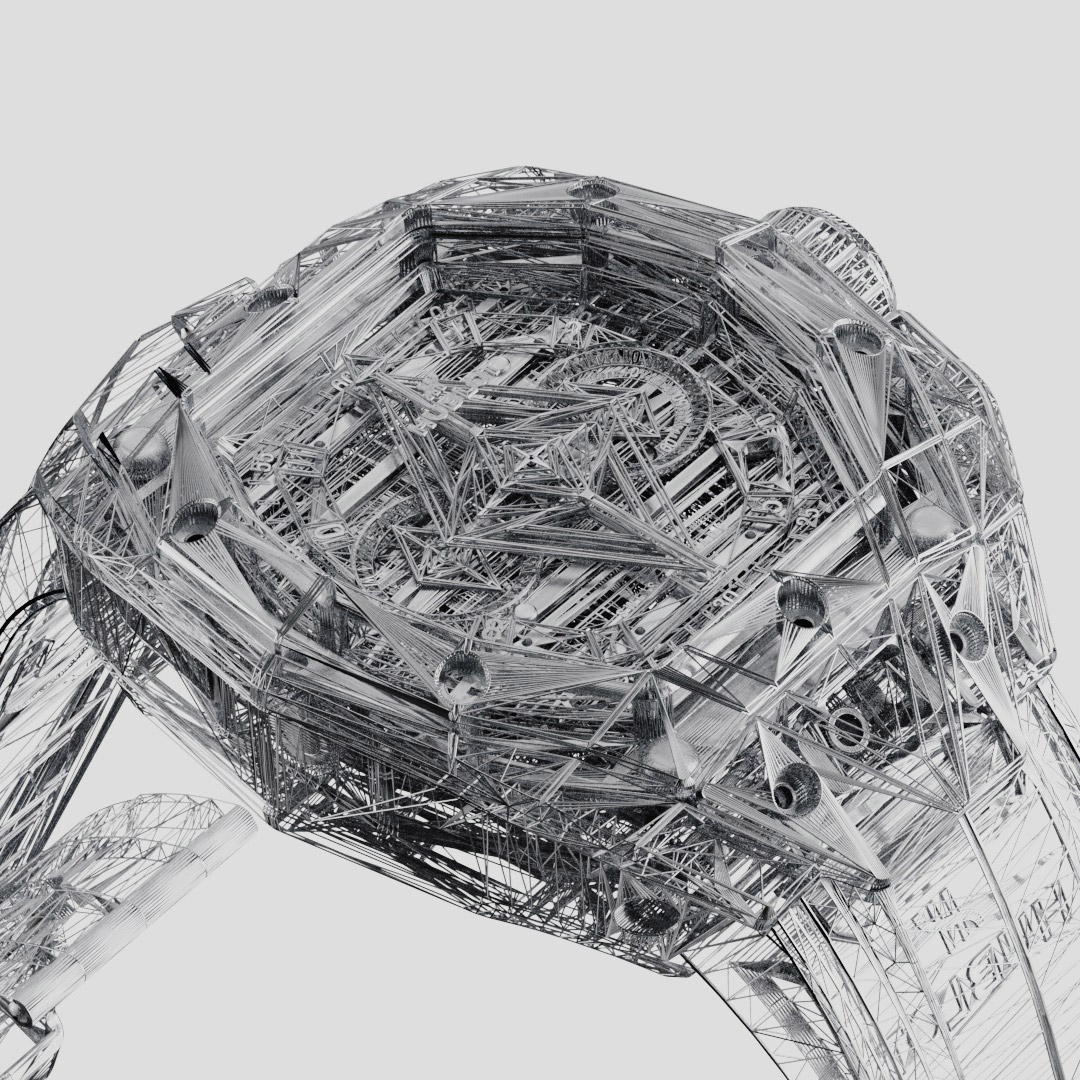 Credits
Designed, Directed & Produced by FutureDeluxe
Director –  Raj Davsi
Assistant Director & CG Director –  Ollie Harris
Eexecutive Producer – Svet Lapcheva
Head of Production – Caleigh Illerbrun
Senior Producer – Natalie Greenwood
Art Director – Kristian Glenn
Art Director – Yas Vicente
VFX Artist -Dobromir Dyankov
Houdini / VFX Artist – Ewan Davidson
3D Artist –  Nick Zieroff
CG Artist – Ivan Outeiral
CG Artist – Tom O'Reilly
Grade – Alex Gregory at No8.London
Post Producer – Charlie Morris at No8.London
Sound Design – Zelig