Palms Kaos
Making music visual.
The new KAOS nightclub, at the redeveloped Palms resort in Las Vegas, is the largest in North America, and may well be the most spectacular.
Collaborating with AKQA Portland, we were invited to create audio driven visual content for the new state of the art Kaos Nightclub situated within the revamped Palms resort. As well as create dynamic content for one of the biggest canvases yet – the 38 story high screen situated on the outside of the Palms resort.
Audio Fingerprint
Making music visual
Alongside AKQA's audio driven Kaos branding, we created a series of visuals across multiple state of the art screens within the Kaos nightclub, which used live audio input to produce an infinite number of iterations, in real-time.
Larger than life
One of our biggest canvases yet – a stunning 272 ft high LED screen on the side of the newly revamped palms resort.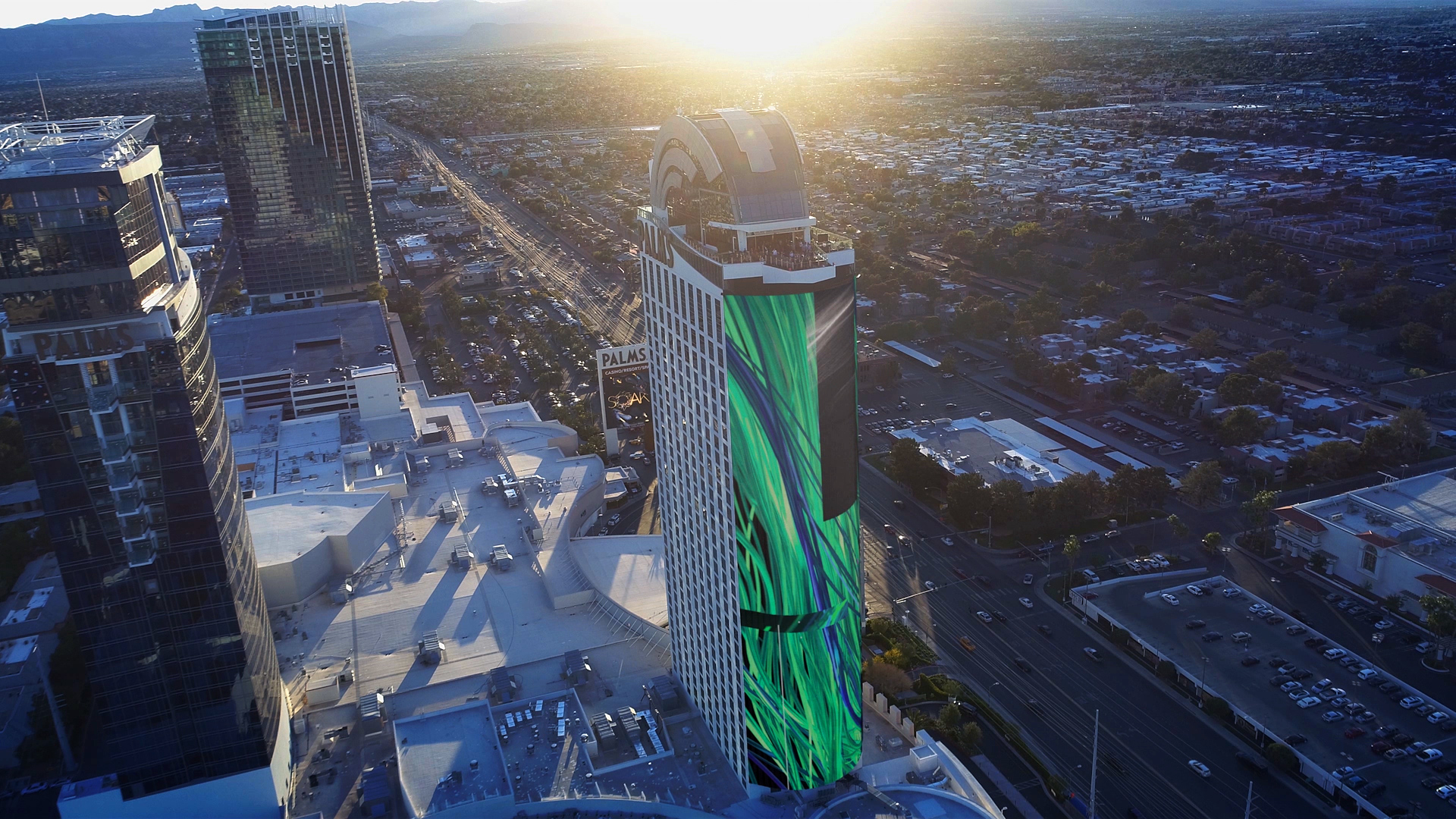 Credits
Agency – AKQA
Client – Palms
Designed and produced – FutureDeluxe